20% off discount code: AT19BAKE
30% off discount code: AT19COOK
Ramadhan Hari Raya - A Celebration of Malay Food (May & June 2019)
Ramadhan is a month of celebrating Malay food. Pop-up food bazaars can be found everywhere selling a variety of delicious Malay dishes ranging from mains to desserts. Come and join us this Ramadhan to learn good, hearty, traditional Malay dishes that warms the soul. Learn the secrets of how to cook Ramadhan Grill Classics OR a Ramadhan Feast of traditional Ramadhan dishes that you can serve at home in your own buka puasa celebrations.
Sink your Teeth into Yumilicious Ayam Percik, Ikan Bakar, Nyonya Udang Bakar, Lamb Curry Masala, Ayam Masak Kurma, Sayur Lodeh.
Enjoy 30% off @ RM161-175 per pax (save up to RM75)
Check out our Ramadhan Cookery Classes now!
Old Fashion Classic Cakes and Sweet Pies
In the 2nd quarter of 2019, we are celebrating Old Fashioned Cakes and Pies - Vintage cake and pie recipes that are all time favourites but hardly being taught anymore. Delicious and yummy, these cakes and pies will stay in your baking repertoire forever. Seasoned and novice bakers alike - Come and join us to learn how to bake classic cake and sweet pie recipes reminiscent of how mum or grandma use to bake them.
Ignite your passion and be inspired - Pineapple Upside Down Cake with custard sauce, British Madeleines, Lime Syrup Cake, Yoghurt Fruit Cake, Lemon Meringue Pie, Apple Flan, Chocolate Cake with feather icing and Chocolate Roulade. Enjoy 20% off @ RM160 per pax (save up to RM40)
Authentic Malaysian Cuisine
Malaysian cuisine consists of cooking tradition and practices reflecting its multi-ethnic population with different culture and tastebuds. Malaysians are passionate about their food. If you are truly a Malaysian foodie, you will want to learn and preserve traditional Malaysian cuisine.
What do you get when you combine Malay, Chinese and Indian influences on a plate? Malay herbs, Chinese tonics and Indian spices are all used to create great Malaysian food. Come and learn how to cook age old traditional recipes combining all these herbs & spices to create a feast for your senses.
Truly authentic and traditional - Nasi Hujan Panas, Ayam Masak Kuzi, Udang Masak Percik, Otak-Otak, Ayam Masak Nenas Lemak, Ikan Assam Pedas, Gulai Ikan Tenggiri, Nasi Dagang, Solok Lada, Roti Jala, Roti Canai. Enjoy 30% off @ RM161-175 per pax (save up to RM75)
Keeping Malaysian Home Cooking Alive
We want to Malaysians to cook at home. These cookery classes are suitable for adults who are interested in learning how to cook Malaysian and/or Asian dishes. Participants will learn to cook favourite Malaysian or Asian recipes and be able to re-create these dishes in their own home to surprise their family and loved ones. You will learn how to balance local flavours and use the many herbs and spices to create warm and loving home dishes for your kids and family.
We have chosen recipes like Fish & Chips, Chicken Chop, Noodles and Rice dishes which are kids favourites and for the adults, Butter Chicken with Garlic Rice, Turmeric Chicken with Blue Herb Rice. Those who have a sweet tooth would love Old Malaya Desserts like Onde-Onde and Bubur Cha-Cha.
Enjoy 20% off @ RM160 per pax (save up to RM40)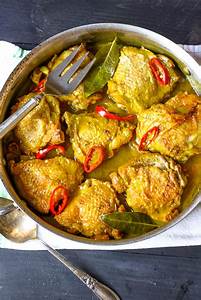 Latest Membership News:
Membership Benefits
10% discount on all classes everyday for 12 months
50% discount on all classes you purchase in your birthday month
Gather 6 people for a class and you get to attend for Free.
Get a RM20 cash voucher when your friend or family becomes a member, plus more.
So hurry, join as our Member (RM50 per year) and start shopping online at our eStore TODAY.