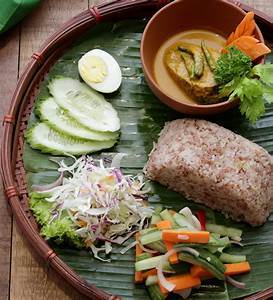 18 Aug 2019 - Malaysian Platter
Date: 18 August 2019 (Sunday)
Time: 9.30am to 12.30pm

Instructor: Chef Khai
Class Fee:
Member fees: RM207
Non Member fees: RM230
Recipes:
Gulai Ikan Tengirri (Sweet & Sour Mackerel Fish Curry)
Nasi Dagang (Steam rice in coconut milk, lemongrass and fenugreek seeds)
Solok Lada (Chili pepper stuffed with a mixture of grated coconut, fish fillets and coconut milk)
Malaysian cuisine consists of cooking tradition and practices reflecting its multi-ethnic population with different culture and tastebuds.
Malaysians are passionate about their food. If you are truly a Malaysian foodie, you will want to learn and preserve traditional Malaysian cuisine. What do you get when you combine Malay, Chinese and Indian influences on a plate? Malay herbs, Chinese tonics and Indian spices are all used to create great Malaysian food.
Come and learn how to cook age old traditional recipes combining all these herbs & spices to create a feast for your senses.
NOTE1: This cooking/baking class is for Adults only. Participants are NOT allowed to bring children to the class.
NOTE2: Students are required to bring their At 19 Culinary Studio RED Apron. (This item is available for sale should students wish to purchase them).