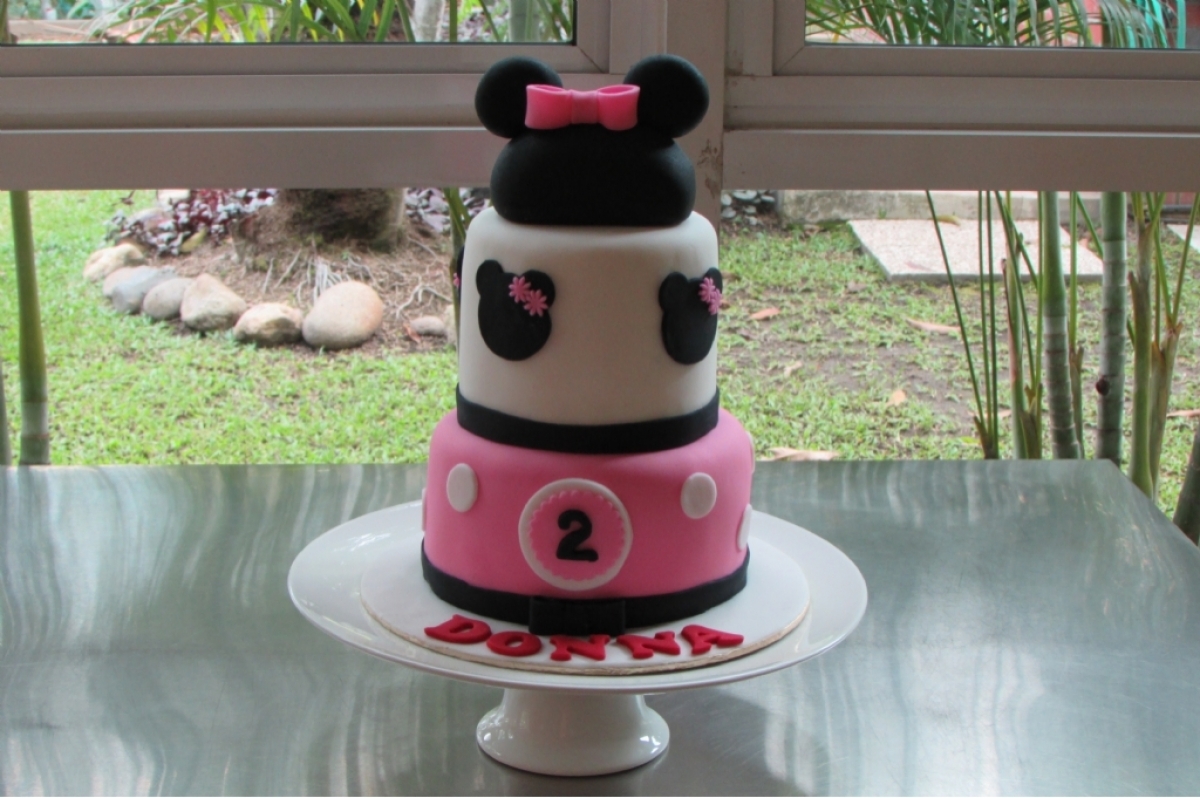 Minnie Mouse - 3 tier (icon)
Design: Minnie Mouse (3-tier)
Weight: 2.8kg
Size: Diameter: 6-inch bottom tier; 4-inch middle tier; 3-inch top tier
Description:
- Bottom tier: pink fondant with white polka dots
- Middle tier: white fondant with Minnie Mouse icons
- Top tier: Minnie Mouse hat with pink ribbon
Delivery surcharge: RM35 to Klang Valley & Selangor subject to location and availability.
Please refer to our Policies, http://www.at19culinary.com/page-8455.html, for terms & conditions on our delivery service.
Delivery or Self-collection: Friday to Sunday only (10am to 4pm).
Advance notice of 7 working days required. Bookings on a first come first serve basis subject to availability. As the cakes are painstakingly hand-made, we close our orders once the orders for each week are full. Candles are subject to extra charge.
Store in chiller and consume within 3 days. Best eaten after resting for 5-10 minutes out of chiller.